There are a number of other Spotter Guides available for race series online. This page highlights some other guides from friends and clients of Andy Blackmore Design. Some of these change race-by-race. Some are season long.
If you would like your series Spotter Guide on this page, or, even better, want to comission me to create a Spotter Guide for your series, please do not hesitate to contact me.
If you have simply ripped off my design and layout without asking, don't bother asking for a link…..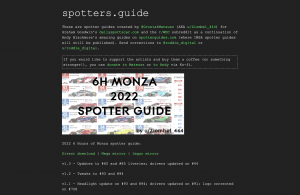 Spotter.Guide   ( WEC, ELMS, Nurburgring, Le Mans, Creventic 24h)
Grosiak Mateusz produces regular WEC, ELMS, Le Mans and Nurburgring Spotter Guides. Initially based on my art (with my full approval) when I stpped back from Le Mans guides, Grosiak produces an awesome updated guide which is usually more upto date and accurate than the official guide!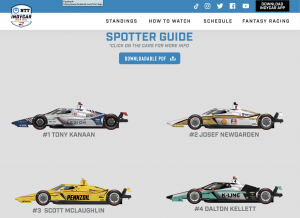 Indycar.
Official. Updated race be race. Goto the Events Page. Close to race day, a online and PDF Spotter Guide will be released and a link will appear.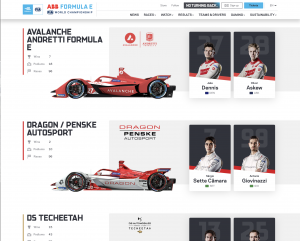 Formula E
Official online Spotter Guide style team page.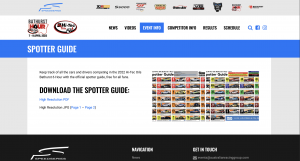 Bathrust 6hrs
Official guide form the event
Note, this page will be updated occasionally, so links may be out of date.