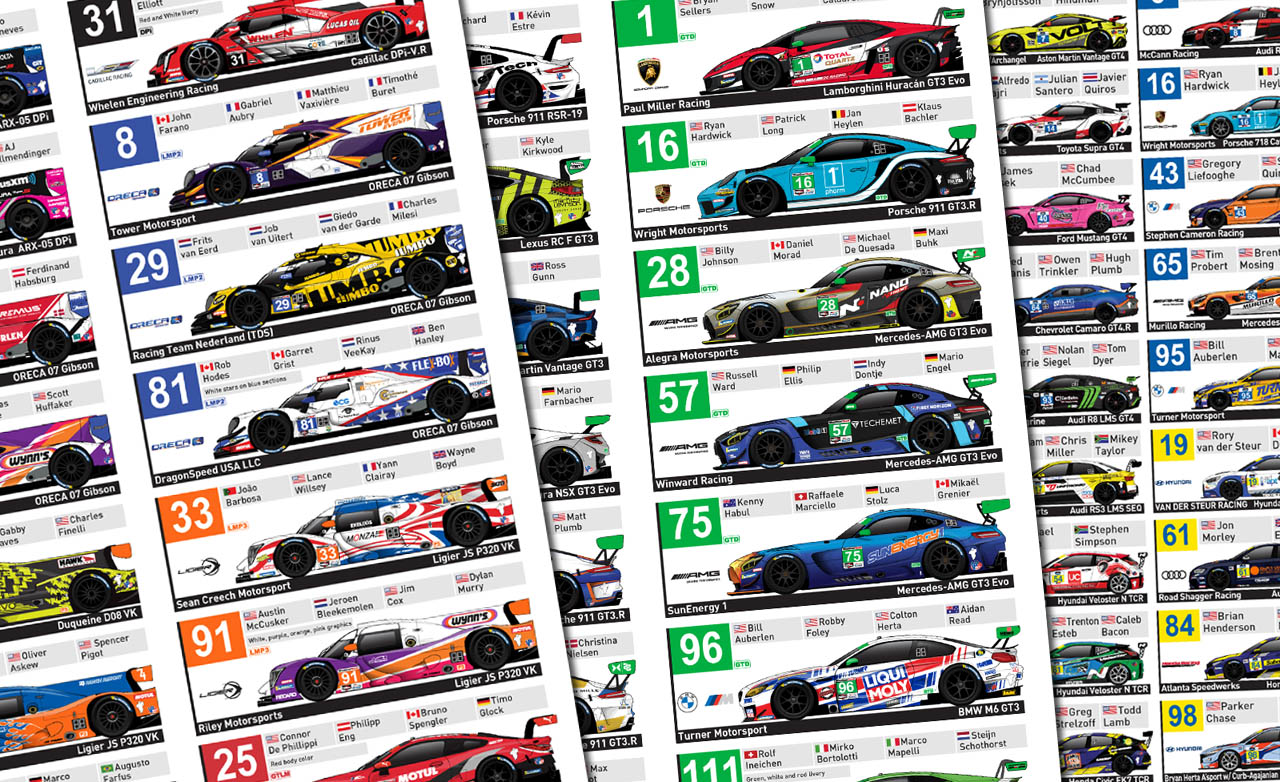 Latest Guide: 2021 Rolex 24 at Daytona
Latest update:  v4 -Thursday 28th January 2.40pm EST
Welcome to the home of the Official 2021 IMSA Spotter Guide series. This page will be updated throughout the season,  prior to each event in the 2021 MSA WeatherTech SportsCar Championship and IMSA Michelin Pilot SportsCar Challenge series.
Version 4 of the Rolex 24 guide for Daytona is now live (link) and feature all the entries in both series across three pages. If you are attending the race, a printed booklet will be available at the circuit.
Thanks to IMSA for partnering with the guide. If you have found the guide useful, please feel free to thank IMSA on Twitter. Without their support, there would be no guide. Thanks to all the teams who have helped with creating the guide.
Almost every team assisted again during this very challenging year! Also, special thanks to Shea Adam and Paul Marquardt for their awesome proof-reading skills for this initial guide.
Thank you to the fans, corner workers and media who have continued to support the Spotter Guides over the years. Your support, particularly this year has been massively appreciated.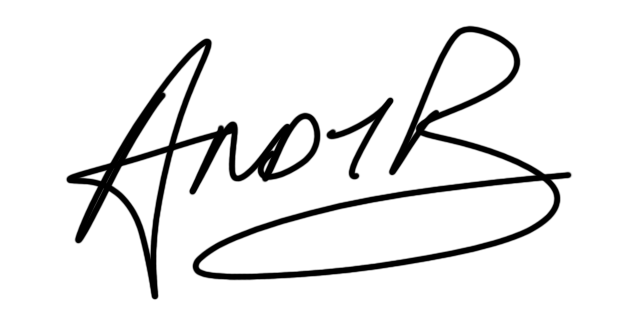 NOTE: Please feel free to share the guide on Social Media, but PLEASE LINK TO THIS PAGE and not the guide (as file names change with updates, particularly with the month change this week) so your friends and fans can download the latest version of the guide! I can also track data easier which in turn helps my quest for sponsorship
Rolex 24 Change updates:
V2 – Tuesday 10pm EST – #51Müller replaces Jaminet. Couple of small livery updates.
V3 – Wednesday 1pm EST – #6 McAleer added. Some small livery updates .IMPC #85 remaining drivers added. Some team names updated by request.
v4 – Thursday 2pm EST – #16 Trent Hindman replaces Ryan Hardwick. (IMPC #16 has now been withdrawn for rest of the event).
COPYRIGHT 2021– This Spotter Guide, layout and illustrations are copyright Andy Blackmore. The guide may not be modified or passed on in any way without prior authority. The actual PDF may not be re-hosted on other websites and any links should link back to this Page. The guide and ALL illustrations may not be used independently without prior agreement from Andy Blackmore Design. ANY unauthorized usage will result in legal action!
The Online Spotter Guide is produced by Andy Blackmore Design. The Printed IMSA Race Day Viewing Guide available at selected circuits (dependent on public attendance) and is produced by IMSA, ISC and Andy Blackmore Design.