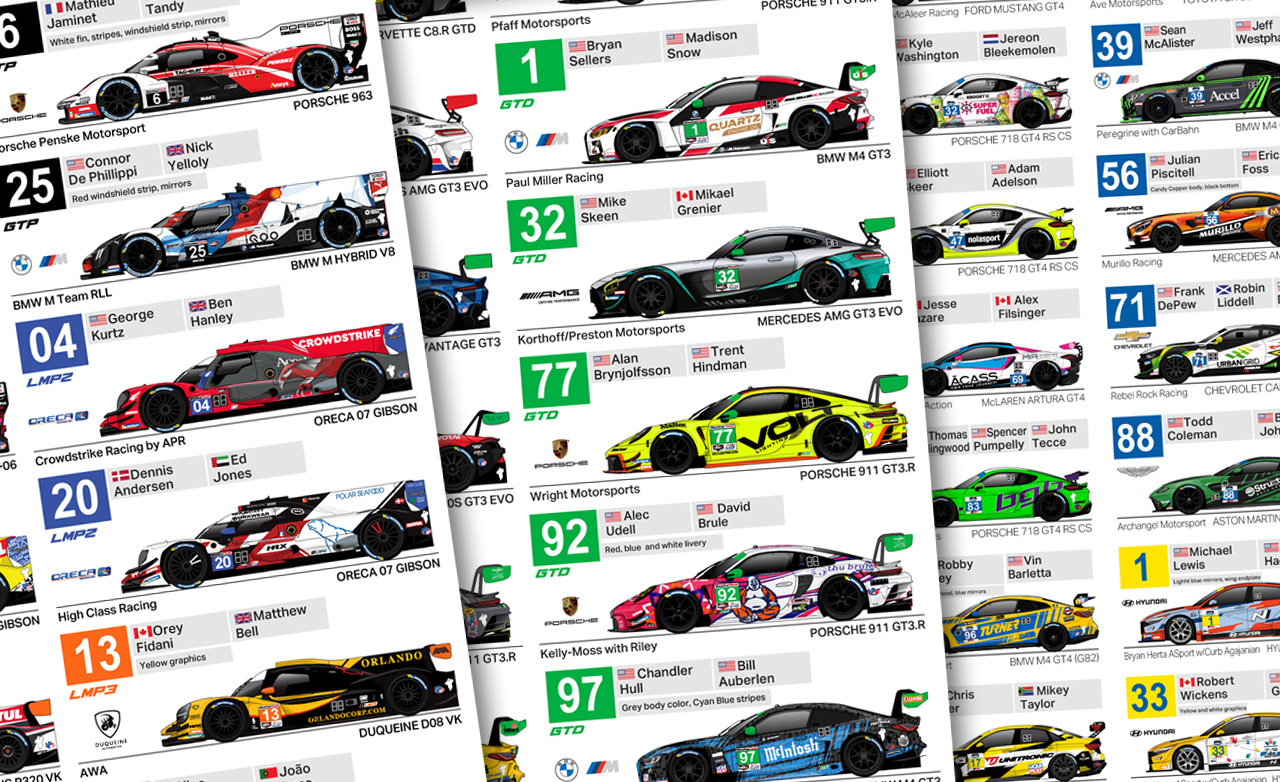 Latest Guide : 2023 TireRack.com Battle of the Bricks – Indianapolis Motor Speedway
Latest updates: V1.2 September 15th, 2023 – Driver changes: IWSC #8,#35.New Liveries: IWSC #4,#38/ IMPC #21 Car Change : IMPC #44 Withdrew: IMPC #37, #56, #73

Welcome to the home of the 2023 Official IMSA Spotter Guide series.
This page will be active throughout the 2023 season with guides, updated during race week. Each guide will feature all the entries in the IMSA WeatherTech Sports Car Championship and the IMSA Michelin Pilot SportsCar Challenge.
This release covers the the Indianapolis round of the WeatherTech Championship featuring all the the classes of the championship  This guide also includes the Michelin Pilot Challenge which is the main support and has the largest grid of TCR and GT4 cars in recent times. This also incudes the new CarBahn with Peregrine Racing BMW M4 GT4 with a livery I designed
The Lamborghini Super Trofeo Championship also races at Road America this weekend and will have its own separate Spotter Guide here.
If you are attending the race, a printed booklet will be available at the circuit, this went to press a couple of weeks ago so a few driver changes.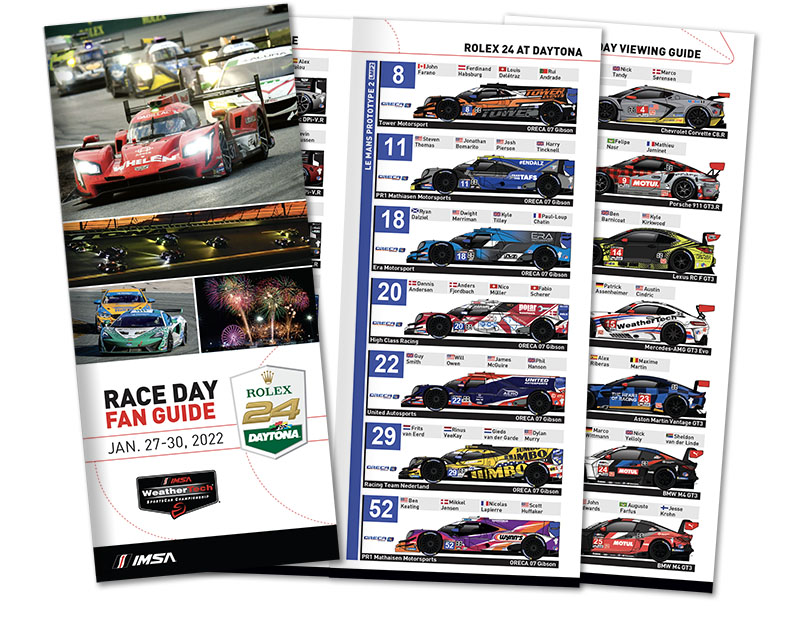 A season long Spotter Guide t-shirt and poster is also available from the IMSA Store at the circuit and online at the IMSA Store.
I am extremely fortunate to have a number of liveries racing in IMSA this season Thanks to these teams, sponsors and driver for allowing me to make my hobby a career. These were the cars running at Sebring back in March.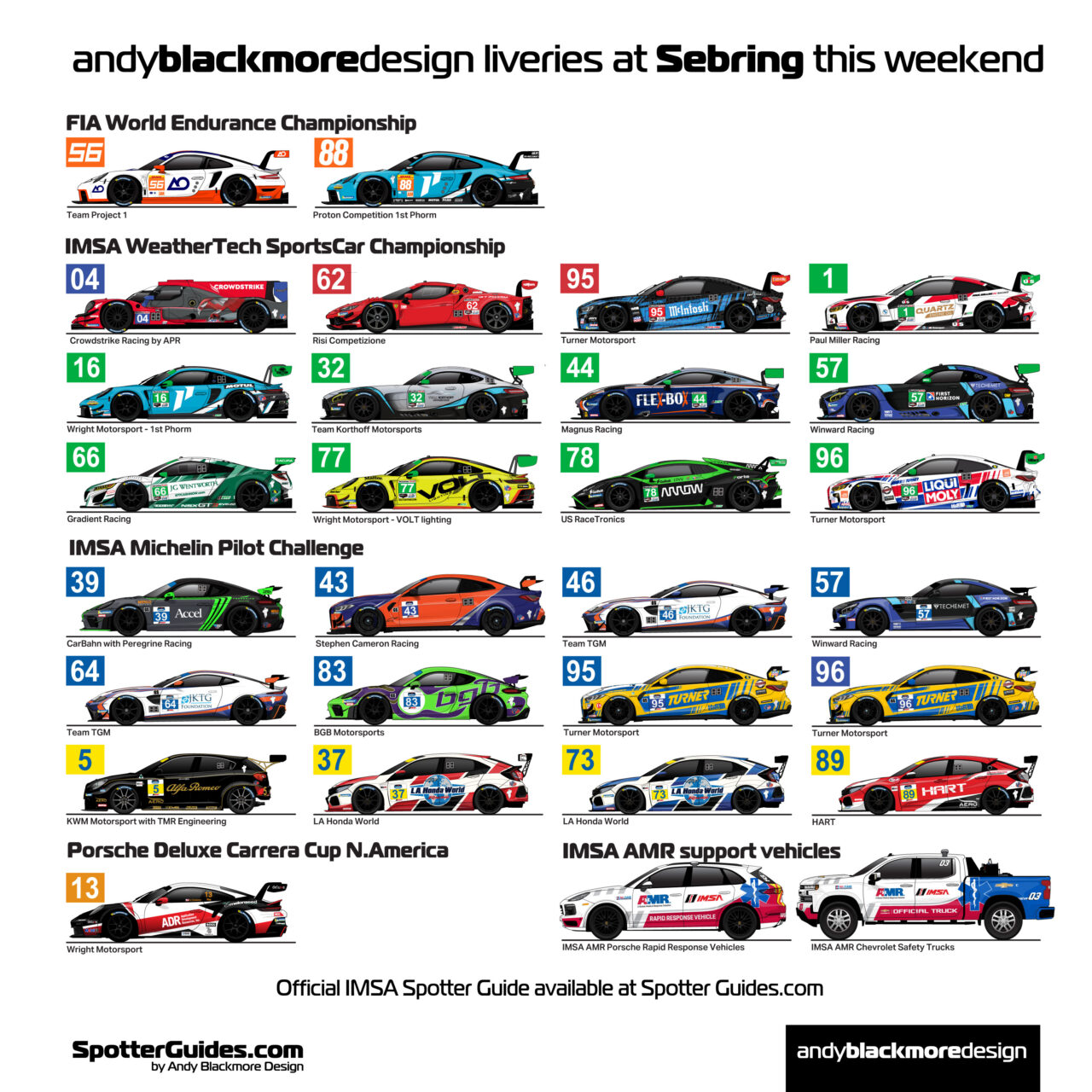 Thanks to IMSA for partnering with the guide. If you have found the guide useful, please feel free to thank IMSA on Twitter. Without their support, there would be no guide. Thanks to all the teams who have helped with creating the guide.
Special thanks to Shea Adam and Paul Marquardt for their awesome proof-reading skills for this initial guide.
Thank you to the fans, corner workers and media who have continued to support the Spotter Guides over the years. Your support is always appreciated.

If you enjoyed the guides, let IMSA know 😉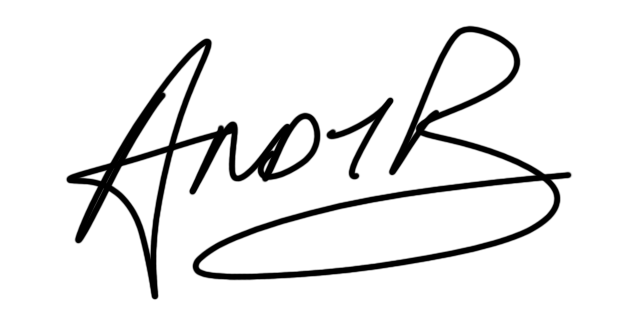 NOTE: Please feel free to share the guide on Social Media, but PLEASE LINK TO THIS PAGE and not the guide (as file names change with updates, particularly with the month change this week) so your friends and fans can download the latest version of the guide! I can also track data easier which in turn helps my quest for sponsorship
Previous rounds:
1. Daytona
2. Sebring
3. Long Beach (IWSC only)
4. WeatherTech Raceway Laguna Seca
5. Detroit (IMPC GS only)
6. Watikins Glen
7. Canadian Tire Motorsport Park
8. Lime Rock Park
9. Road America
10.VIR