The untimely death of British driver Justin Wilson has left a huge void in the racing community, but also, more importantly with the Wilson family. He was always a gentleman and as so many have stated, was someone you simply aspire to be as a person.
So, I've tried to do my part in a small way, as has many drivers, teams, series and other individuals to help Justin's family with some financial stability in the future. I have partnered with Ryan Long, who is the Art Director at INDYCAR, to produce a very limited edition print which, all being well be part of the Justin Wilson auction on ebay on the evening of 19th October. All proceeds will go to the Justin Wilson Children's Fund.
Each day, until Monday, we will release a teaser image on social media, showing one of the 14 cars we illustrated, starting with the Formula Palmer Audi championship winning car.
More info here
The early cars have proved tricky to source reference and I have a long list of people to thank who helped with research and found assets at relatively short notice. We now have an amazing collection of assets and photos which will also go to the family as further record of Justin's achievement.
Ryan Long – This wouldn't be remotely possible without his collaboration and organising print run from Ryan!
Rowland Printing Co, Noblesville, IN (who are printing these for us)
Stefan Wilson
Keith Wilson
Marshall Pruett
Mike Levitt, LAT USA
Zoe Schafer,Fiona Fallon LAT
Keith Sutton, Chris Dando, Sutton Images
William Howe, VA Howe & Co Ltd
Simon Dagless, Universal Racing Services
INDYCAR
Gary Fong, John Leverett, Panoz
Dallara
Michael Shank Racing
Trevor Swttenham, BARC
Steph Sykes-Dugmore, BRDC
Pembrey Circuit.
Vauxhall
Paul Ryan Media
Marcus Simmonds, Autosport Magazine
Kevin Turner, Motorsport News
George Burgess, ISC Motorsports
Paul Laguette
Peter Leung
John Brooks
Brad Hoffner
Diane Swintal
Diana Kay and Russell Harvey of McLaren
Sam Smith
Graham Rahal – for having the drive and vision to run the auction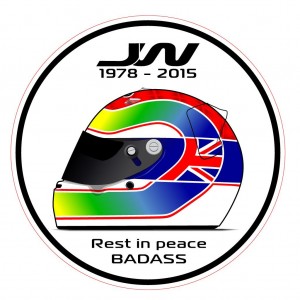 You can also make a donation at the Wilson Children's Fund website, take part in the Justin Wilson auction
Lastly, I invite you to watch this tribute by Robin Miller and NBC Sports. Robin, simple nails it.
Rest in peace sir.